With the CORONAvirus becoming pandemic; we are taking action, and work with our partners to provide guidance for our children and young people with rheumatic diseases and their parents. 
WORLD YOUNG
RHEUMATIC DISEASES DAY
March 18th | #wordday
We have received updates from the Paediatric Rheumatology European Society's guidelines
Current knowledge shows that children and young people with rheumatic diseases are not to be considered at increased risk during the COVID-19 outbreak
Stay tuned and follow our Social media pages for additional updates!
WORLD YOUNG
RHEUMATIC DISEASES DAY
March 18th | #wordday2020
EARLY INTERVENTION CHANGES LIVES
HELP US TO SPREAD THE WORD
TELL US YOUR STORY
Raising awareness and knowledge to help first and foremost in early diagnoses of young rheumatic diseases
JOIN OUR MAILING LIST OR SHARE YOUR
STORY TO CREATE AWARENESS
Submit your WORD Day activity to the WORD World Map
Enables children to reach full remissions and increases their chance of leading a normal life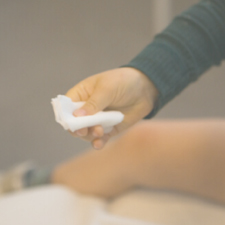 Increases the risk of permanent damage such us joint destruction or deformity
Often causes a need for more agressive treatment and impact general wellbeing
STORIES FROM AROUND THE WORLD
Make a short video in your own language. If you don't want to show your face, you're welcome to film something else while telling us your story. We will compile all material and use it during the WORD 2020 campaign.
Name or Nickname
Country
Age
Diagnosis
Time between first symptoms and diagnosis
EARLY INTERVENTION
OR DELAY
Has early intervention made
a difference?
Would early intervention
have made a difference?
Name one good thing
about your journey or
current situation and one
thing that you would like
to see changed…